SASHA ALLISON
ADMISSIONS
2015 Barrister (Hong Kong)
2008 Solicitor (Hong Kong)
2004 Barrister & Solicitor (High Court of Australia)
2003 Barrister & Solicitor (Western Australia)

EDUCATION
2001 LLB / BEcon (University of Western Australia)
CONTACT
sasha.allison@centralchambers.com.hk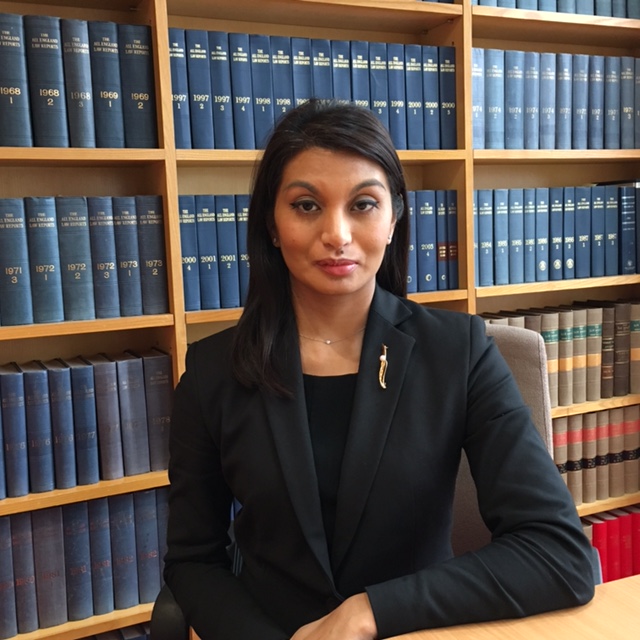 PRACTICE PROFILE
Sasha practiced as a family law solicitor in Hong Kong for several years prior to joining the Bar, where she continues to specialise in family law.
She has advised and appeared as an advocate on children matters relating to jurisdictional disputes, custody, care and control proceedings, ouster and non-molestation applications, parental child abduction (both Hague and non-Hague) and relocation applications, as well as various financial relief applications including maintenance pending suit, discovery, enforcement and Financial Dispute Resolution hearings.
In 2020, Sasha was elected as a Fellow of the International Academy of of Family Lawyers.
Prior to specializing in family law, Sasha handled general commercial litigation matters both in Australia and Hong Kong.
SELECTED CASES
Children
LCH v JMC [2019] 4 HKLRD 242 - forum; return of child to juridiction; non-Hague convention removal
NLT v LYKJ, FCMC 8680/2012 - trial on custody, care and control and access
JFMC v DJH, FCMC 11755/2015 - trial on permanent relocation, custody, care and control and access
Finances
DJA v OFI, FCMC 1342/2015 - ancillary relief trial; section 17 MPPO application
YBH v TYC, FCMC 1091/2015 - ancillary relief trial
LZ v LY, FCMC 7207/2018 - maintenance pending suit; legal costs contribution
K, KM v K,H, FCMC 6816/2016 - maintenance pending suit
PUBLICATIONS
Headnote contributor for the Hong Kong Law Reports and Digest and Hong Kong Court of Final Appeal Reports
"Testamentary Freedom in the shadow of Cap 481", Hong Kong Lawyer, January 2020, p39
"Is it time for Hong Kong to adopt no fault divorce" Hong Kong Lawyer, October 2019, p46
"Industry insight - Hong Kong case applying Prest v Petrodel" Hong Kong Lawyer, September 2013, p56
"Should Hong Kong consider arbitration in family disputes" Hong Kong Lawyer, July 2013, p48
MEMBERSHIPS
Fellow of the Chartered Institute of Arbitrators
Member of Hong Kong Family Law Association
Australian and New Zealand Law and History Society
Fellow of the International Academy of Family Lawyers
MISCELLANEOUS

Part-time lecturer at Hong Kong University (PCLL course) in Family Law
STEPS Certificate in International Trusts Management (Distinction)