DICKSON C.C. CHAN
Called to the Bar
England and Wales, 2012
Hong Kong, 2015
Languages
English,
Cantonese,
Mandarin,
Swedish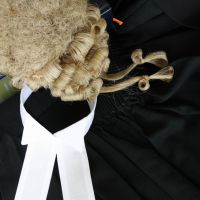 Practice Profile
Dickson is a Swedish born Chinese who was called to the Bar of England and Wales (The Honourable Society of Lincoln's Inn) prior to joining the Bar of Hong Kong.
He maintains a predominantly civil practice with a particular emphasis in commercial and company law cases, although he accepts instructions in all areas of Chamber's work.
On the civil front, Dickson has experience as an advocate in his own right, both in the Court of First Instance and the Court of Appeal. On the criminal front, he has conducted trials in the Magistracy and District Court levels and also acted as a led junior counsel for appeal in the Court of Appeal.
Apart from handling litigation cases, Dickson receives regular instructions for advisory work, including written opinions on legal issues.
Dickson has also appeared as guest speaker on numerous occasions for CPD courses for professionals in the legal and financial industry. The topics of such talks involve various aspects of Company Law including shareholder's remedies and companies winding-up.
Aside from his normal practice, Dickson also regularly takes time for pro bono work for the Free Legal Advice Scheme of the Duty Lawyer Service. He was presented with an Individual Award by the Secretary for Home Affairs for Provision of Pro Bono Legal Services in 2018. Dickson also acts as an advocacy coach for the Mock Trial – Justice Education Project organised by the Society of Rehabilitation and Crime Prevention.